XMPOWER attending the 58th International Engineering Fair MSV in Brno Czech Republic
The
International Engineering Fair (MSV)
is the leading industrial trade fair in Central Europe with annual participation reaching more than 1500 exhibitors and 75000 visitors from 59 countries worldwide.
More than a third of the exhibitors are from abroad. All nine of the key specialist sectors of the engineering industry are very well represented.
The visitor profile is very strong, quite in line with the importance of the Fair. 70% of our visitors are decision makers and buying influencers, a third of them are in senior management roles. As one of the best known and well-publicised trade fairs in the country, it attracts over 400 accredited journalists. MSV is an established brand with a long tradition.

We will warmly welcome our old clients and new friends to visit our booth PAVA1/30. We will present our products: chains, sprockets, bearings.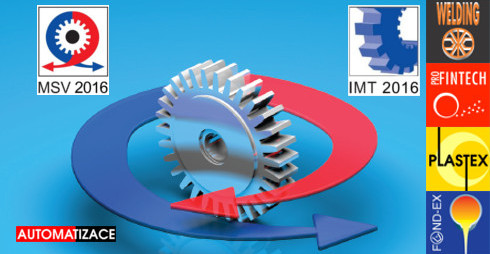 Full name:
International Engineering Fair
Venue:
Brno Exhibition Centre
Organizer:
BVV Trade Fairs Brno
Position:
No.1 in Central and Eastern Europe
Latest News
Contact Us
Name: Sales Dept.
Tel: 0086-592-5180217 / 18659232385 / 13482057610
Fax: 0086-592-6083498
E-mail: admin@xmpowerchains.com
Skype: alexhuang20101
Add: #19, Canglindong Yili, Haicang District, Xiamen, Fujian, China